Aging well is your priority and our passion.
Life Enriching Communities is a not-for-profit organization committed to the belief that everyone deserves the opportunity to live their best life.
We work for the day when everyone involved in senior living finds fulfillment through:
Life with meaning and purpose
Enriching opportunities and experiences
Communities fostering relationships and perpetuating legacy
We provide exceptional everyday experiences in Christian community by:
Creating associate experiences that support, engage and empower
Delivering resident and customer experiences that exceed expectations
Setting and surpassing standards for quality and safety
Growing consistently in service and value
Producing expanded resources to extend our impact
We are an extended family of multiple generations, bound together with:
Respect: honoring the dignity of all people
Innovation: igniting entrepreneurial initiative and creative solutions
Spirituality: pursuing our purpose consistent with Christian principles
Excellence: striving for extraordinary effectiveness and efficiency
Become a part of our story.
Explore an integrated family of lifestyle communities and senior living services in the Cincinnati, Columbus and Cleveland regions. We've made aging well a top priority  since 1899, with both residents and associates engaged in creating exceptional everyday experiences. Affiliated with the West Ohio Conference of the United Methodist Church, LEC is a private, not-for-profit corporation. We are locally owned and operated and welcome people of all faiths.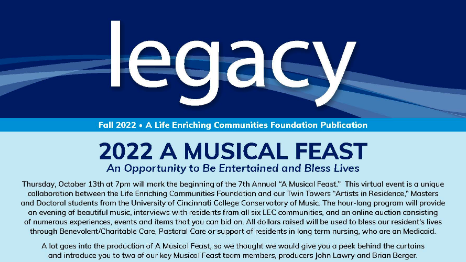 The Legacy – Read Our Latest Issue
Sharing the impact of our generous community of supporters.
Read Now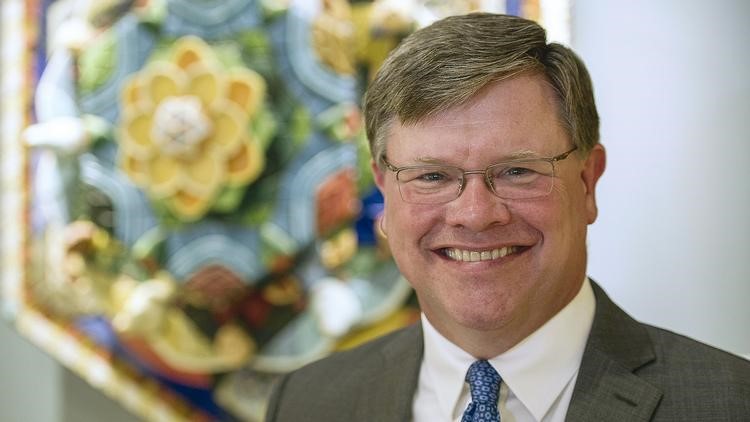 2021 Annual Report
A year in review of Life Enriching Communities accomplishments and growth.
Learn More