Peace of mind for all of life's what ifs
When health needs arise, you and your family want reassurance that needed support is near. Residents and their family members can relax knowing that if the unexpected happens, the care they need is at Wesley Glen's Health Center.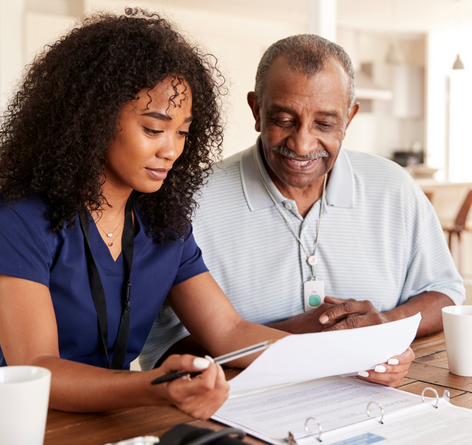 Skilled Nursing
If you've experienced a fall or had a surgery, you may need additional support to get you back on your feet. Whether you're with us for a short time or longer, you can rest easy knowing you can recover in a comforting environment with a team dedicated to you.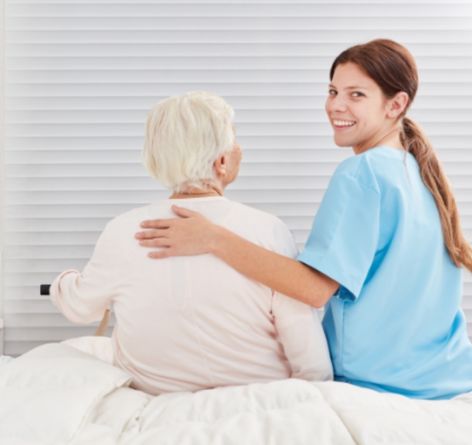 Long-Term Care
Sometimes around-the-clock care may be needed for you or someone important to you. With a team focused on meeting individual needs, each care plan is customized and centered around comfort, respect, and improvement all day, every day.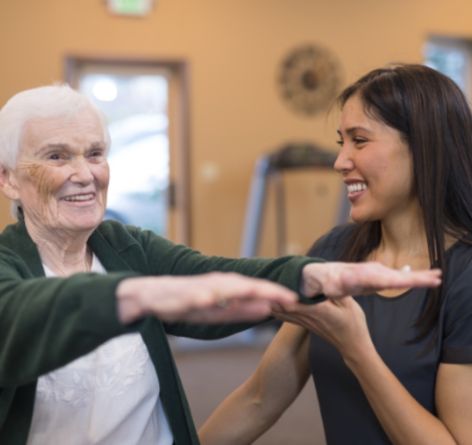 Rehabilitation
When you've had a health setback, you want to return to living well quickly. If your circumstances require rehabilitation, we're here to help. Through advanced techniques and technology, our therapists will work with you to meet your goals and get you back to your old self.
The Health Center at Wesley Glen provides comfort and nursing care within a nurturing environment. Individual suites allow for added space, while our shared suites offer good conversation. No matter which appeals to you and meets your health needs, you'll have a welcoming atmosphere and 24/7 assistance to make you feel right at home while you recover.
Effective January 1, 2023, the daily rate begins at $380 for semi-private room and $432 for private room.
Included in your daily fee:
24-hour security and emergency response system

Three nutritious meals daily

Utilities including cable TV, local telephone, electric, water, and Wi-Fi

Assistance with bathing, dressing, and more

Maintenance services inside and outside your home

Housekeeping on a daily basis

Social, recreational, spiritual, educational, and cultural opportunities

Medication administration

Social services for residents and families during changing health needs

Chaplain support to enhance spiritual wellness if you choose
Have questions about availability or accepted insurance policies?
Give us a call at 614-888-7492.