Life is full of unexpected moments. We can help you through them.
A change in your health can be stressful. Finding the care you need shouldn't be. The Robert A. Barnes Center offers residents and their families support, so they can rest easy no matter what challenges come their way.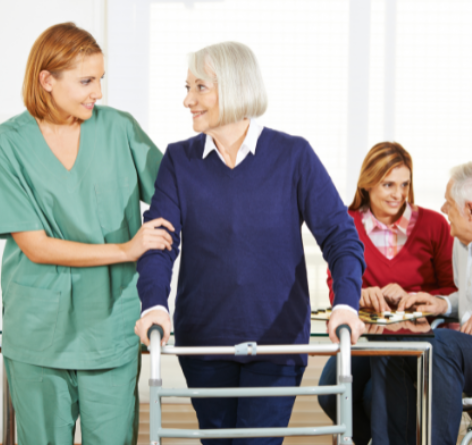 Skilled Nursing
Whether it's a planned surgery or an unplanned injury, short-term nursing care may be part of your road to recovery. Regardless of the amount of time you're with us, you'll have privacy and a team dedicated to you so you can get back to your independence.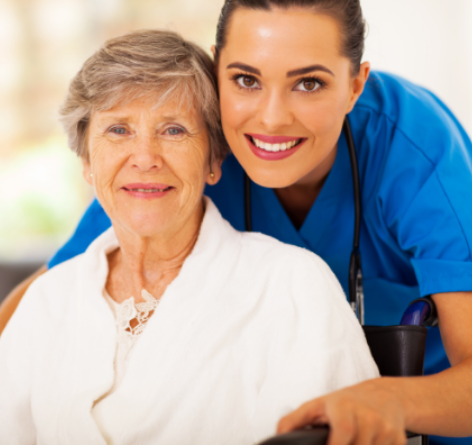 Long-Term Care
Those needing constant care will find a compassionate and skilled team at The Robert A. Barnes Center. With care plans created around each resident's unique health needs, our team focuses on promoting independence and comfort with respect and encouragement.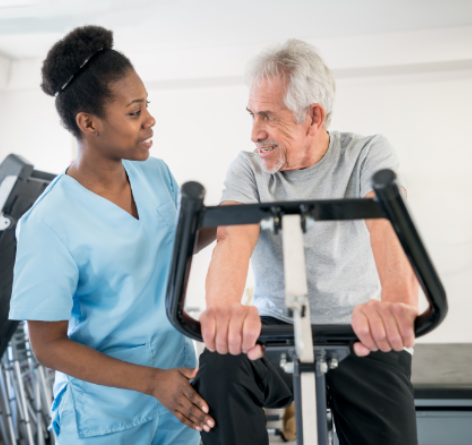 Rehabilitation
When your health sets you back, you want to feel like your normal self again quickly. Should you need inpatient or outpatient rehabilitation, we're here. Our therapists will work with you to create a plan focused on meeting your goals using the latest clinical methods.
The Robert A. Barnes Center
The Robert A. Barnes Center offers all the comforts of home in a supportive environment of nursing care. Residents and families will find reassurance in 24/7 assistance and enjoyment in the opportunities to be involved. You'll feel right at home while in our care.
Effective January 1, 2023, the daily rate for a private residence is $375. The daily rate for a semi-private residence is $325.
Included in your daily fee:
Three nutritious meals daily

Well-appointed windows for daily sunlight

Flat screen televisions with cable

Built-in medicine cabinets for individual medication storage

24-hour emergency pendant system

Spacious bathrooms with barrier-free showers

Social, educational, and recreational events and programs
Have questions about availability or accepted insurance policies?
Give us a call at 614-759-0023 or contact us below.