We all know it is important to have communication between generations, but especially important between grandparents to their grandchildren. According to a study conducted by Boston College, the grandparent-grandchild relationship is unique among family dynamics. Not only do grandparents help their adult children in child-rearing, but they also serve as a different type of adult role model. These relationships are also associated with better mental health and fewer behavioral problems in children. This is especially true in single-family households. That is why now, more than ever, it is important to connect across the generation gap.
Why Time With the Grandkids is Good For You
But staying connected with the new generation is also good for seniors. Just listen to what these people had to say about the joys of being a grandparent!
The benefits of spending time with the younger generation affect you both mentally and physically. Interacting with children creates opportunities to use reasoning and logic in ways we don't often have to practice with other adults. There is also a correlation between time with grandkids and longer life expectancy, better memory, and lower rates of depression. According to one study, grandparents who spend just one day a week with their grandkids scored higher on memory and mental function tests.
As for the physical benefits, its no surprise that chasing around toddlers or playing with older children would help keep you active. After all, movement is medicine.
The New Family Unit
However, in the digital age, families are stretching geographically farther apart seeking new education, career, or family opportunities. When grandchildren live so far away, it can be difficult to cultivate those vital cross-generational relationships. Fortunately, the digital age is making it easier to bring families together despite the distance.
Now, more than ever, the average senior is in touch with technological advancements than their parents had been, using mobile phones and messenger platforms to stay in touch with their families. In fact, according to this report by the AARP, 68% of people between 39-75 have some kind of social media account — bucking some outdated stereotypes about the ability of old dogs to learn new tricks. And this is vital for staying in touch with their grandchildren.
Studies show that children under ten have difficulty maintaining phone conversations while older children and teens have a lack of interest. Most contemporary kids and teens are more comfortable using video chats, however, many people over 70 may need help installing and understanding how to work the features.
So how do we bridge this gap?
Connect Across the Generation Gap
Understand that communication goes both ways and it is important for you to make an effort to use technologies that your grandkids are comfortable with and visa versa. Making an effort is one way both sides of the gap can demonstrate care and interest in one another. And what better than to lead by the wonderful example you are?
Ready to give some new communication styles a try? Here are a few good places to start to stay in touch with your grandkids:
Open a social media account if you don't already have one (bonus points if you ask your grandkids which ones they use).
Don't like the idea of social media? That's alright. You can get an email address and send emails.
Get used to the text features on your phone.
Want to give video chat a try? Grandy is designed to help grandparents video chat with their grandkids.
Staying in touch and bridging the tech gap with grandkids is always easier if you have a pre-established relationship. But with these digital advancements, there is no reason you can't start developing that relationship. One way to learn new technology and start a loving relationship is to ask your grandkids to teach you. Teaching is an opportunity to feel capable that children seldom get and can help build a trusting relationship.
Understand that learning new things is not only good to stay in touch with family, but it is a good way to keep your mind sharp as well. With time, patience, and a little effort, staying connected with your grandchildren is only a text, email, or video chat away.
Life Enriching Communities is a collection of continuing care retirement communities located in Cincinnati, Columbus, and Cleveland, with independent living homes, assisted living, rehab services, and more. We're focused on supporting the vibrant and active lifestyles of our residents so they can age well. For more information, contact Life Enriching Communities online or at 513-719-3510.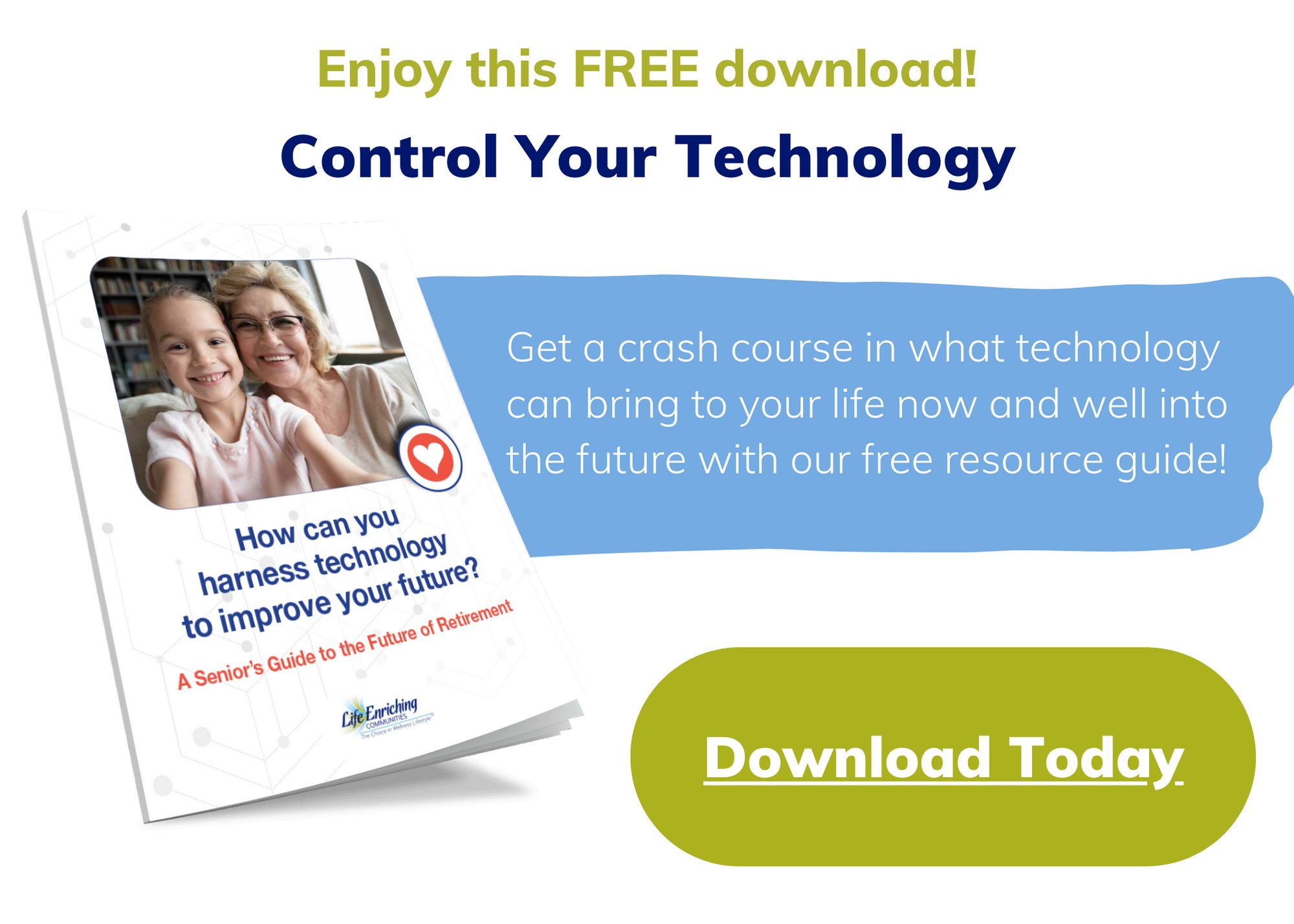 Subscribe to Life Enriching Communities Blog
"*" indicates required fields